Moate Business College -

Site Updates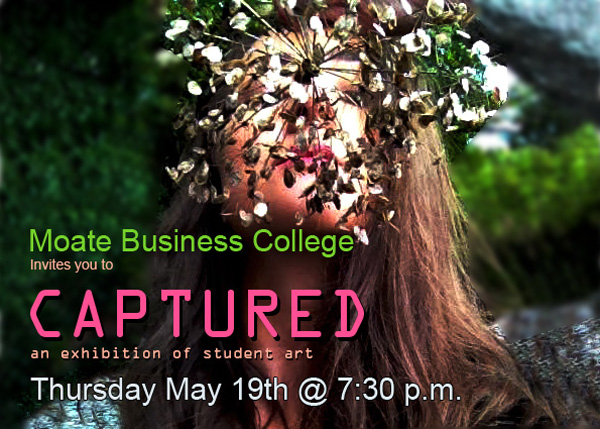 Moate Business College will hold its annual art exhibition on Thursday 19th May at 7.30 pm in the art studios based on campus at the college.
The students attending art courses in Moate Business College are busily preparing for their exhibition over the past few weeks and will showcase an exciting selection of work from their QQI level 5 year.
The Art and Design courses at Moate Business College are designed in such a way that students will graduate with a portfolio of the highest standard designed to gain entry into Art college courses throughout Ireland and abroad. Indeed many past students have pursued study in Edinburgh College of Art, Somerset College of Art and Design and The International College of Fashion in Amsterdam. Choosing what and where to study can be overwhelming, so making sure it's a subject or area you are genuinely passionate about should be your main focus.
Whether you love drawing, graphic design, painting or any other art-related speciality, career options are limited only by your imagination. Art education propels people towards creative and unexpected destinations and choosing a further education portfolio course such as the ones offered in Moate Business College should be your first port of call in this journey.
The exhibition, Captured, is open from 7.30 pm on Thursday 19th May so come along and view the inspired and innovative work on display.
Applications are now open for anybody interested in applying for one of our Art courses commencing this September.
---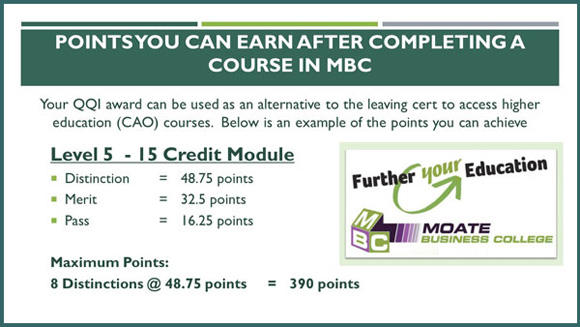 ---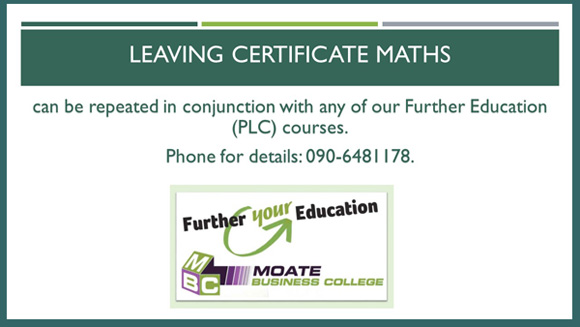 ---
Tourism Students

Irish Irish Heritage & Culture Day
---
As part of their course in Moate Business College, students from the Business and Tourism course held an Irish heritage and Culture day. This involved Tourism students organising an Irish music and dance event in the college with participants showing off their talents from across every course.
The Business and Tourism course at Moate Business College is run as a 1year full time course for the level 5 qualification and two years for a level 6 qualification designed to equip students with a detailed understanding of the National and International Tourism and Travel Business. Participants will qualify with certification in Tourism/Business.
Moate Business College

Art Graduate wins celebrity recognition
---
Article Reprinted from The Westmeath Independent newspaper.
The Kardashians, including ·momager' Kris, Kim, Khloe, as well as the likes of jLo, and designer Michael Costello, are just some of the celebrities paying attention to the work of a talented Moate artist, Ellen Mccann. Ellen, who goes by Nelle for the purposes of her art, set up Nelle Illustrations a year ago and since then the 26-year-old who resides in Galway, has won celebrity recognition from across the globe.
Creating digital art that depicts "empowered women", Nelle says she has always been creative, and knew that a career in art was for her. However, art through academia was something that Nelle discovered wasn't for her. "I've been a creative person for as long as I can remember. Drawing on the walls of my house when I was a child which can still be seen today if you chip away some of the paint, I entered and won a lot of art competitions in school," begins Nelle, who did an art and design course in Moate Business College.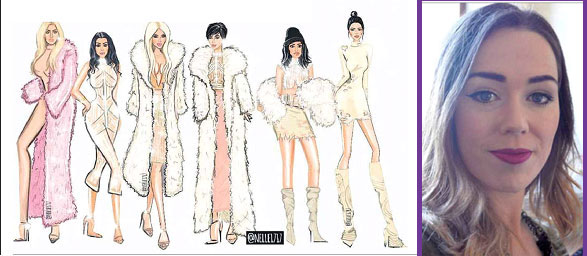 Ellen was also chosen to live and work in Barcelona as part of the Leonardo project (now called the Erasmus+ Project). "Fifteen people from the entire college got picked to participate and I happened to be lucky enough to be one of them. I was shocked when I was told I was picked. Going to Barcelona was one of the best experiences of my life to date," she continues. "It changed me as a person, it really opened my eyes. It was amazing to live as a local and be part of such a creative city like Barcelona for a few weeks. And I'll always be grateful to Moate Business College for giving me that experience."
Read more of Ellen's story here
Employment Opportunities

2016
---
Employers often contact the college looking for prospective employees for available posts. To view current job opportunities go to our Employment page.
MBC establishes more links with
Athlone Institute of Technology
---
Moate Business College has established a new link with Athlone Institute of Technology. Students who successfully complete our Level 6 Business Computing course will now have direct entry into Year 2 of the Level 6 and Level 7 Business Computing Course in AIT.
Graduates of the MBC Business Computing course can complete 1 year in AIT and receive a Higher Certificate in Computing for Business. Completing a further year at AIT will allow the student to graduate with a BSc Degree in Business Computing
Irish Autism Action-
Talks to Childcare Level 6
---
Guest Speaker Niall Murphy from Irish Autism Action recently presented a talk to the Level 6 Childcare students.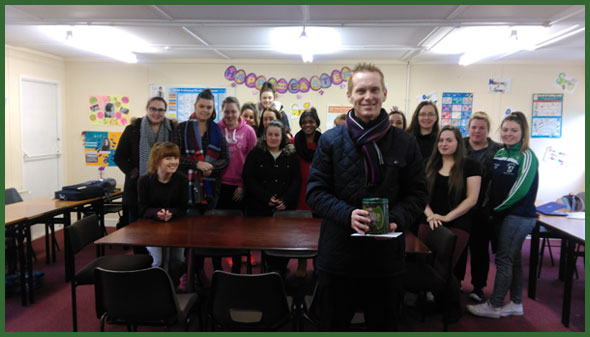 Marie Keating Foundation -
Funds raised by Social Care Students
---
Well done to all the Social Care Students who took part in the fundraising efforts for the Marie Keating Foundation during the recent Breast Awareness Week. €461 was raised for the foundation.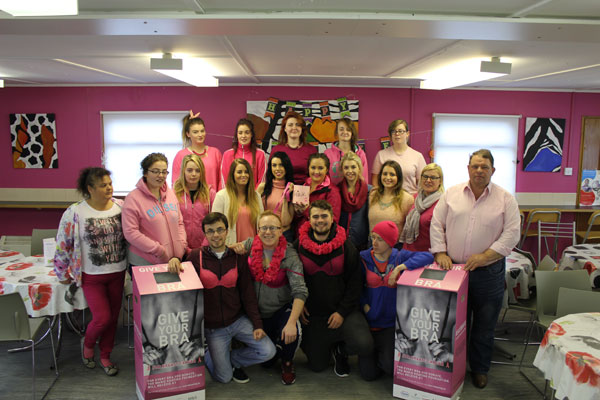 Second Year Entry
to Institutes of Technology
---
Moate Business College has developed progression links with a number of Institutes of Technology namely, Athlone IT, Galway Mayo IT, Carlow IT, DIT and Sligo IT. These links allow students who have successfully completed their Level 6 programme in Moate Business College advanced entry into the relevant second year of their chosen Degree courses
Courses available:
QQI/FETAC Level 6 Certificate in Business Computing (Code: 6M4985)
QQI/FETAC Level 6 Certificate in Tourism and Business (Code: 6M5012)
QQI/FETAC Level 6 Certificate in Administration (Code: 6M5013)
QQI/FETAC Level 6 Certificate in Early Childhood Care and Education (6M2007)
QQI/FETAC Level 6 Certificate in Community Development (6M3674)

Bus Routes
To and From MBC
---
For current and potential students see the bus routes and timetables to and from MBC
Click here to go to News Archive Page
---
News in
Brief
Upcoming and Recent Events
MBC Annual Art Exhibition to take place on Thursday 19th May 2016

News
More links established between MBC and Institutes of Technology
Moate Business College and Athlone Institute of Technology (AIT) have signed a cooperation agreement which will offer enhanced access and progression for students in the midlands. MBC is also in consultation with a number of Higher Education institutions to enable our students to apply directly to the second year of courses. For more information contact the college on 090 6481178